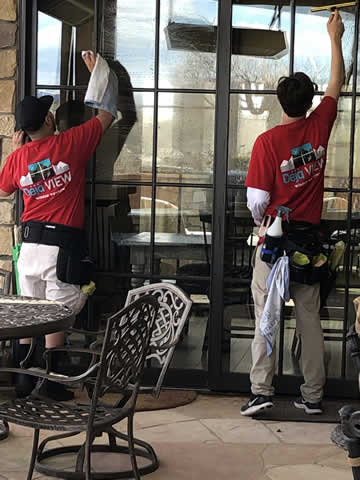 Deja View Window Washing is a small, local, residential cleaning company. We are growing fast because we perform a high level of service for our customers. That means you will be able to grow with us and advance your position quickly.
Don't worry about not knowing how to clean a window. We will provide you with all the training and equipment needed. Since you're new at this, starting pay is only $14/hr. If you stick with it and enjoy using the new skills you'll learn, pay increases by $.50/hr after 60 days. If you are giving exceptional performance, you will be eligible to receive bonuses immediately. Oh, you think you already have skills? Great! We will pay you extra for those skills. You are even immediately eligible to earn performance bonuses!
If this job sounds like a good fit for you
Please Join Us if these apply to you:
I'm great at smiling.
I am at least 18 years old.
Passing a background check is no problem.
Speaking English is a skill of mine.
I have a smart phone and a sense of humor.
I love Colorado weather and being outdoors.
I want an opportunity to advance and grow.
I am not afraid to learn new skills.
I enjoy working as a team.
I love puppies!
Please DON'T apply if you can agree with these:
I don't like people and people don't like me.
Working hard is not my forte.
I'm very afraid of heights! (We work up to 3 stories high)
I'm big, tough, and you can't teach me anything.
I would melt if I had to work in the sun.